New company chooses Flatgoods for a fresh, sustainable tradeshow booth.

The Next Generation, or NGEN for short (pronounced "engine"), is a young, family-owned company that sells  auto performance chemicals. For their tradeshows, they were looking to bring a light, sunny feel to their booth–a refreshing contrast to the often dark and masculine auto brands.
NGEN Marketing Specialist, Cate, tells us this: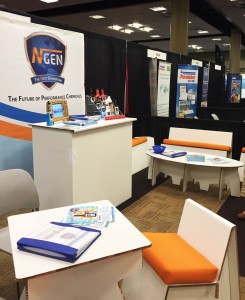 These fit our vision perfectly and we got so much attention from passerby's! We passed your name onto those who asked and we look forward to using the pieces again. When people doubted the chairs could hold them, I joked with them that I trust sitting in them 6 months pregnant- they're sturdy!
That's what we like to hear! Also, we love that our customers have taken creative liberty and added cushions to their Flatgoods! Why not add some color and comfort?
Thank you, Ngen for choosing Flatgoods.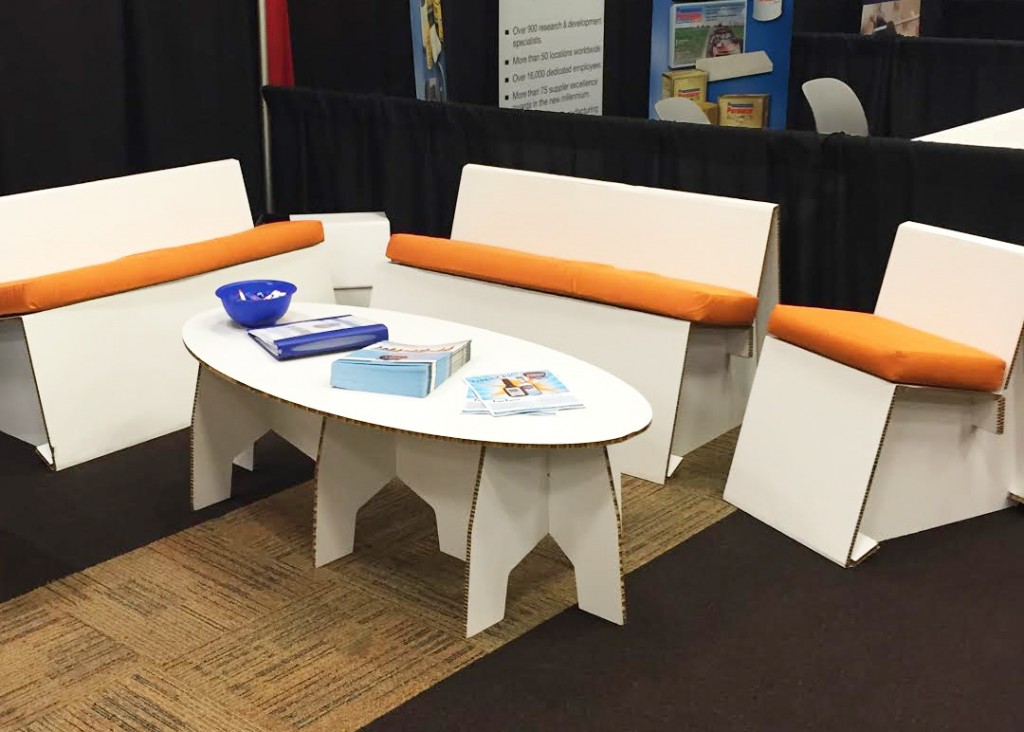 Flatgoods items seen here:
Ludwig Sofa in White
Marcel Oval Coffee Table in White
Adult Ettore Chair in White
Cobb Square Table in White
Basset Stool in White
Custom-Designed Welcome Counter, available upon request.